Your Principal Contact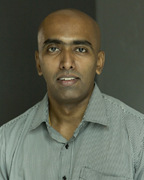 Principal: Jay Balachandran
Designation: Director
Credentials: MBA, ACA, CPA, FIPA, FFA, CISA
Jay is a Chartered Accountant and CPA with extensive tax service line experience gained during tenures with EY, PwC and Deloitte encompassing multiple jurisdictions.
Jay specialises in risk management, tax and corporate advisory services.
Before he began Rubicon Alexis in 2013, Jay assisted to establish a private tax consultancy in Iraq with branches in Dubai, Erbil and Baghdad. He held the dual positions of Director and Head of Tax Services.
@ Rubicon Alexis
Jay, as principal, guides clientele in the optimal selection of service teams most appropriate to client end-goals in line with client-specific mandates.
Jay also manages dedicated tax compliance teams for our Iraq clients.
Rubicon Alexis' service offerings
To discuss Rubicon Alexis' service offerings and client deliverables please feel free to contact Jay at: